Case study: 6 times higher monthly profit on streaming services 
Sports streaming services are seasonal, and their primary income is generated at the time of major championships. To maintain the profitability of these services even in a quiet season, we recommend using a hybrid format, where automatic push notifications and monetization work together. This article explains how push notifications can generate income for the site owner. 
Here we have a case study from one of the publishers, showing how he increased his website's revenue by six times using a hybrid format. 
Background
Nicos Michaelides owns more than 170 sports broadcasting sites with monthly traffic varying from 500k to 3 million. His websites show the broadcasts of individual clubs. Around 30% of the traffic is generated with direct links from betting sites, and around 70% is organic. The open rate of their messages is 3%.
One of Nikos' sites is https://fussballlivestreams.de/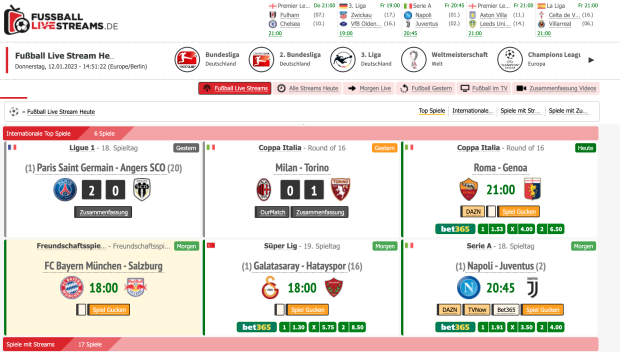 He had previously worked with another push notification provider, but the results weren't always satisfying. The monthly revenue with the previous provider was $1000-1500. Our manager got in touch with Nikos and offered to test our service. 
What caught his interest
Our monetization terms are better;

TheSender only has white ads, which is essential for a website's reputation;

Quick setup and the ability to fully automate all processes;

Ability to create multiple subscriber collection zones for narrower targeting;

Strong management support and optimization assistance. 
Solutions
Automated push notifications via RSS feed.

Monetization of subscriber base. 
Notifications and monetization were set up only once and are now working automatically, with no need to send anything manually. To normalize revenue regardless of whether there are broadcasts or not, we found a perfect balance between the number of direct pushes and third-party advertising:
On event days, users get more personal messages and fewer ads.

On down days between broadcasts, the emphasis is on advertising notifications.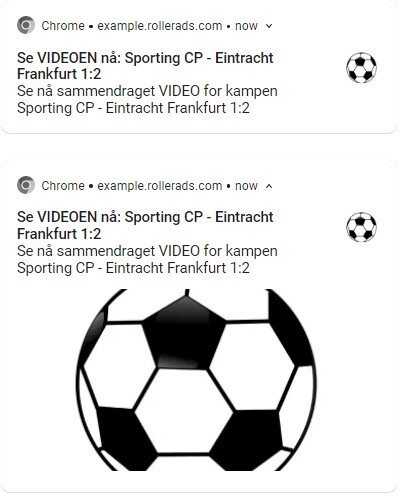 It's important to note that users do not unsubscribe from notifications even on days with increased ads. They remain interested in receiving personal streaming messages to get all important news. Also, we stick to a less frequent, higher-quality ad strategy, so subscribers don't get overwhelmed with notifications. 
Technical Implementation
Installation and testing for all 170+ sites took no more than 2 days, which was done with the help and support of a personal manager. Together they set up an RSS feed for sending streaming notifications and a special plugin for monetization. 
To narrowly target messages from the service, each site can create multiple zones to collect subscribers. Thus, visitors can subscribe to a specific team or event and receive only the most relevant notifications. 
It's been working for over half a year now. Messages are generated from the RSS feed when a new event appears or is updated, after which users are automatically notified. The only thing to do after setting up is to fill the sites with content and ensure everything works. 
Even if Nicos initially had some doubts, all his doubts disappeared after the detailed consulting with TheSender's manager and the results of the tests. 
Results
Average monthly revenue growth up to $6000.
Monetization brings up to 70% more value.
After more than 6 months, everything is working and making money automatically.
These results are achieved primarily because the setup and integration have been done correctly. Also, The Sender team is constantly working on optimization to improve the performance. Another crucial factor for the increase in revenue is the clever push notification strategy, which led to growth in the number of subscribers. As a result, monetization began to generate more revenue. 
Plans for the future
Now all the attention is focused on scaling. Nicos adds new sites, connects necessary services, and everything works automatically.